2. On TV:

 As Reverend Theodore Dempsey in the Law & Order episode "DWB" (Season 9, Episode 2).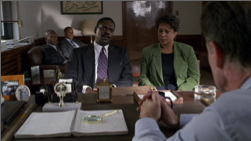 December 2 (Tuesday) on WeTV at 7 p.m.
3. On TV:

 As the M.P. in The Package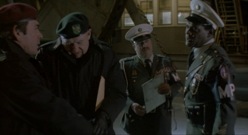 December 3 (Wednesday), Encore Action at 3 p.m.
4. On TV:

 As U.S. Marshal Henry in The Fugitive.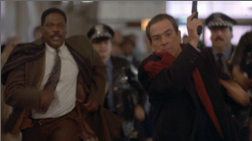 December 6 (Saturday), USA Network at 5 p.m.
5. On the Web: As Sebastian in the trailer for the second episode of Ascendants, directed by Don Schechter and produced by Charles River Media Group.